I think about this episode and all that comes to my mind is this phrase:
Power Di Game Hai Saari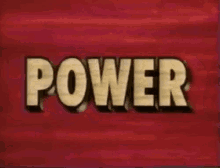 Because, legit, it IS all about power in this world, whether you look at the past or the future, men have always hungered for it. I suspect we'll be getting some very interesting lessons and takes on siyaasat in this book, if we haven't already.
I liked and enjoyed this episode quite a bit. It was, as I like to call it, a "steady" one. Not as shocking and mind-bending as the last but a good one regardless.
Taliya/Tasha confronts her father (who literally has the emotional capacity of a tea spoon, apparently), Adam and Faateh realize who Taliya really is, Taliya's genius plans lead her to recruiting Adam as a member of the palace household AND she manages to plant her feet in the king's court. That girl is such an overachiever, honestly.
I was discussing this with a friend and she made me remember those old visions of hers that showed her Princess Tasha making the statue of Sun Bao and of her marrying some Chinese slave which we now know is Faateh at the moment. All three of them have a major role in Malaysia's history, like I predicted thank you very much. Taliya is Tasha Pesona, Adam, shockingly, is the author of the major history textbooks kids of the 21st century read and Faateh is the man she's going to marry. Probably. You know, since we're very forcefully told every time how tawaana and mazboot looking Faateh is, I wonder or wish why he wasn't written to be a few years younger? Like maybe 40? 38? Successful politicians can be that young. Exhibit One and Only: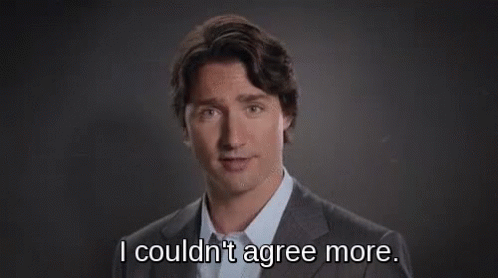 Faateh, incidentally, reminds me of this guy and the fact that he is nearly 50 freaks me out. But I guess you can be that smart and strong at 50 too, Idk. I'm just used to every hero being young. Count on Nemrah Ahmed to break tradition. Khair.
The film-esque sequences are a fixture now. I should probably stop picking them out. This particular one was well-written, the message about positivity resonated with me and the Faateh/Tasha struggles in the background worked with the monologue. What didn't resonate with me is the fact that Taliya Madam learned all of those 3487529384289 skills within 4 weeks. Talented, my butt. This is literally impossible and unbelievable. An overachieving, perfect-at-everything, cat-ninja na ho to.
And then there is Mr. Raamzal with his positive approach to everything. He recovers so fast it is inhuman. It's one of the reasons I don't like him. He repeatedly climbs past the relatability scale. It's annoying as SHIT. The world would be ending and he'd be like: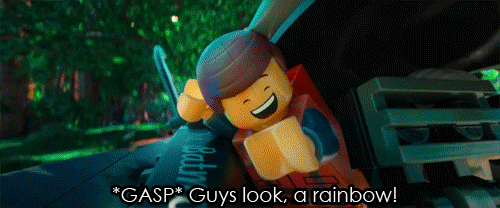 But, I will give credit to Nemrah Ahmed for trying to send an important message to everyone. I guess with things like these to be taught, there has to be a certain amount of suspension of belief. Plus, this is fiction. If they can travel in time, they can be Mary Sue and Gary Stu a hundred percent. Truth is, I appreciate the messages, I really do.
And if I look at it rationally, he is a leader and leaders aren't like ordinary people, they are special so I shouldn't be worried about him not being relatable. It's like I understand but don't want to understand. Ugh.
I fully expect Taliya to be pissing people off left and right and to be at the top in no time. I also suspect her father will turn against her but that's to be seen. Fateh and Taliya will make a dynamic pair (if that ever comes to pass), albeit an unconventional one.
I also hope to read more about the fantasy side of things which was almost entirely missing in this episode except for the vision about the treasure. Where do these time travelers come from? What mysterious treasure is this? The intrigue is real.
Quote of the Episode:

My Rating:

4.5/5