Behold!
Suicide Squad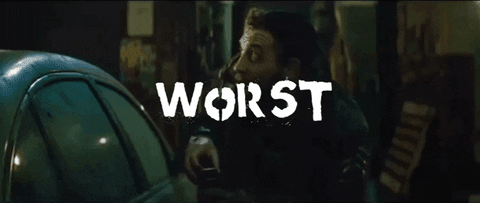 These hommies ain't no Avengers, that's for sure.
My Rating: 2.5/5
The plot is weak. Like reeeally, reeeally weak. Hilarious even, that one of the same people they recruited turned on them and they spent the whole movie fighting that guy. Amanda Waller should have just died of shame then and there.
I liked Jared Leto and his joker and even more his relationship with Harley Quinn. Those scenes were probably the best.
The absolute worst thing in this movie is Cara Delevigne's portrayal of the Enchantress. She's the complete opposite of a villain you take seriously.
This film was fun to watch but I've already forgotten about it and I don't feel the urge to see it again.
War For The Planet Of Apes
I've loved every single Planet of the Apes movie so far (the new ones) and this was brilliant too!
My Rating: 4.5/5
They stir something inside you. Caesar is tremendously amazing to watch. The emotions captured on his face are so absolutely beautiful to see. Andy Serkis is a genius! It was deeply affecting and I loved every minute of it.
Spider-Man: Homecoming
My Rating: 4.5/5
It's Marvel, duh. I had stopped doubting them ages ago.
Well, this Peter Parker is legit the worst superhero ever, and it's freaking adorable. The kid is having the time of his life trying to catch criminals. He succeeds half the time, the rest he just ends up pissing people instead. He's so caught up in this fever that he unwittingly displays mild jerk behavior. But it makes sense, what he's going through.
I love all the main and supporting characters, I love all the cameos and I love the villain. He actually wasn't as menacing as the trailer made him out to be. The thing that pleased me the most is the use of the Spider-Man theme song as the main soundtrack of the film. That was GENIUS. Why didn't anybody ever think of that before?
Wonder Woman
BADASS.
My Rating: 4.75/5
You know what the best thing about this film is? The message is handled so subtly and effortlessly, without doing it too much or beating it on the head like a stick, it's powerful and effective and so damn refreshing. So there was none of that (although I was expecting it):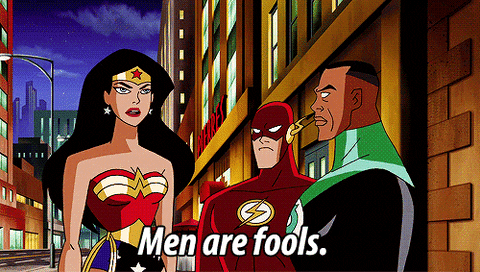 Nothing in the film is overdone. I LOVED IT.
The film carries the same DC tone: gritty, dark and brooding but it's also emotional, funny and action-packed. Gal Gadot is SPECTACULAR and the supporting characters are amazing!
The Amazons fighting is the thing you never knew you wanted to see. The action-sequences are LIT, the acting is RAD, the story is LEGIT and Wonder Woman is BAE.
This is the end of Quartet Film Reviews for now, I believe.
Cheers!