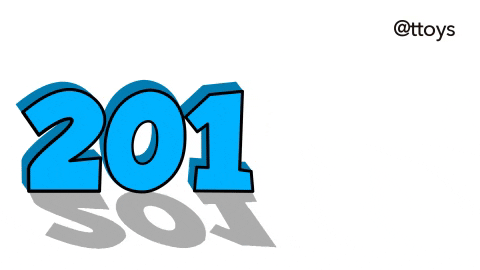 A year is a long time. If there's nothing big there are certainly small things that amount to something bigger. For me there isn't really one 'huge' thing that happened this year which I can point to and say, this was in 2018. Rather it's an odd bunch of things that define twenty eighteen for me.
I will try my best to recall them all here:
I got my first electronic sewing machine this year. WOOHOO.
I got several of the coolest fabric prints ever for my small shop. I did a fabric exchange with someone from the US and she sent me two Harry Potter prints. ACTUAL HARRY POTTER PRINTS! That was a dream come true.
It was a year full of me happily sewing and learning new things. I redesigned my business cards and also made a facebook page which admittedly did not do much.
I discovered what an absolute pleasure sewing was while listening to audiobooks.
Maulana Tariq Masood Sahab's bayaans became a fixture in my daily routine.
I started watching kdramas. I mean, that is a life-altering instance right there.
One of my good friends got married. I had totally forgotten about that, sheesh. (I'm consulting my journals from this point on)
I went to visit my college three years after graduating from there.
My dental problem began and thankfully ended this year. I'll be forever scared shitless about my teeth now. That 'cleaning' was no joke. It HURT.
I realized how it felt being a 'bride-to-be'. I still am for a few weeks.
I made book bags this year. BOOK BAGS, YO.
Bookstagramming kept my creative juices flowing. Ew, but true.
I had my ATM card made. First ever. I hate banks.
My father came back from Kuwait for good this time. It was strange, the first couple of months having him there all the time and knowing he will be there all the time. We had been so used to his 'not' being there except for a few weeks a year.
I cast my first vote this year.
I was 'sahib-e-nisaab' for the first time in my life and so I had a 'hissa' in the qurbani this year. MEAT.
I've had the best Eids in 2018 and it's been a few years since they were this fun.
I made a chat group on Instagram and started talking to a couple of Goodreads friends. When we're all online things get hysterical.
This is it. The universe made no 'new' life-shattering revelations to me, nor did I do anything particularly spectacular or memorable. It was just a bunch of things that impacted me in small ways.
Dear 2019…