Statistics have shown that doing book tags causes more traffic on your blog. Great.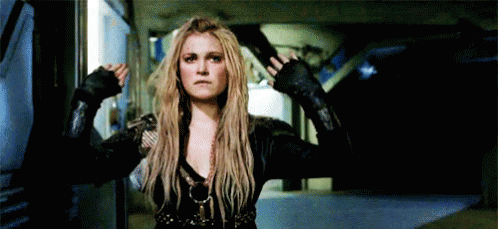 So please…
Nothing goes wrong when something has the words "Harry" and "Potter" together in it somewhere, eh? Before I do this, I just wanna make it clear: I don't keep track of these things. As in, what's my favorite ___ and ___ and stuff. I have opened my Goodreads "read" shelf and for every question I'll be scouring through my books to see if anyone of them fits the question.
Let the magic begin!
Expecto Patronum!
A childhood book connected to good memories
All I read when I was a kid were Urdu storybooks, some of which I already have. So, all of them really. I was particularly fond of Naqli Shehzadi (Dummy Princess) and another one that had folktales from different cultures translated into Urdu.
Or alternatively: Your spirit animal book
Jannat Kay Pattay (Leaves of Heaven) by Nemrah Ahmed. Hands down.
OR A bookish hero or heroine you want around to protect you in real life
Can I please go with Asfandyaar Ali Khan from Yaqeen Ka Safar by Farhat Ishtiaq? This dude is so IN right now. The entire nation has been slayed. See for yourself.
I'd also like to appoint Faris Ghazi from Naml as my personal bodyguard and eye-candy.
Expelliarmus!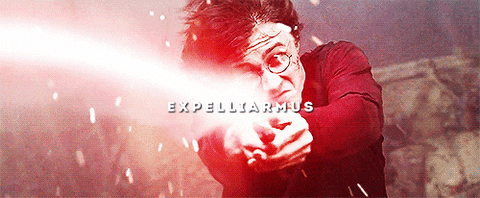 A book that took you by surprise
I'm going to consider recent books for these questions. So, for 2017, the book that really surprised me was, I guess, Frostblood by Elly Blake. I was surprised because I had expected to not be surprised. Get it? I already knew it was going to be similar to other YA books with female protagonists (still I picked it up) but I didn't think I would like it. So it was refreshing in that sense. Not only did I like it, I'm reading the sequel right now and loving that as well.
Or alternatively, A book that made you want to send it flying
Wintersong by S. Jae. Jones. The book is filled with bull crap and it is legit the worst book I've read this year after Our Story Ends Here. Just thinking about it makes me cringe so hard.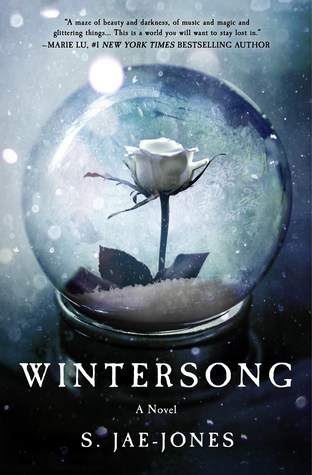 Prior Incantato!
The last book that you read
Wonder Woman: Warbringer by Leigh Bardugo. The book is EXCELLENT. The banter and dialogue between the characters is so good you'll be hallelujah-ing all over the place.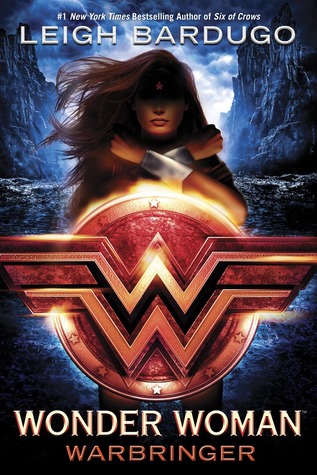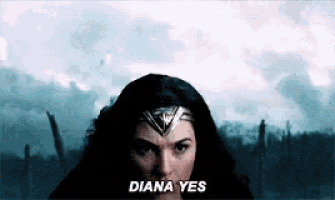 Alohomora!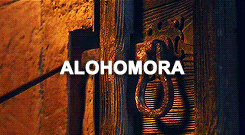 A book that introduced you to a genre you hadn't considered before
So this isn't a book I read in 2017 but last year, sometime in June or July, I think. It's called Qesar-o-Kisra (Caesar and Khosrow) by Naseem Hijazi. It's historical fiction.
I used to always run from Historical Fiction because I thought it would be tedious and boring but I never even considered that "fiction" encompassed a wide range of genres, including fantasy. Since then I've read a couple of historical fantasy books and they've all been great. Even though this wasn't exactly fantasy I enjoyed it a lot.
Or alternatively: A first book in a series that got you hooked
Again, there are plenty but I'm going to go with Sleeping Giants by Sylvain Neuvel. It's basically Pacific Rim but with far less mechs and a more detailed alien history.
Riddikulus!
A funny book that you've read
The School For Good and Evil by Soman Chainani. This book had me in stitches, it was so silly and fun. I've read the whole trilogy but the nothing beats the freshness of the first book. Highly recommended.
Sonorus!
A book everyone should know about
I have two answers for that: The Golem and the Jinni by Helene Wecker. This book is SUBLIME, bros. It's enchanting and soothing and vivid. It's set in early 1900s New York. The other one is the Septimus Heap series by Angie Sage. This series is so unfairly underrated it breaks my heart. The series is delightful and utterly charming and there's also a green-eyed wizard in it who happens to be the protagonist.
Obliviate!
A book you would like to forget having read
I am of the opinion that no matter how loathsome you found a book the experience counts and so I wouldn't wish to forget. But, since we're answering questions I would like to mention a book I recently read that I DETESTED with every fiber of my being. It was so bad the dead trees must be cringing in heaven. Our Story Ends Here by Sara Naveed. Authors are so fond of using words like "Our" and  "End" and "Story" in their titles I've heard of, like, 10 books with similar names.
Imperio!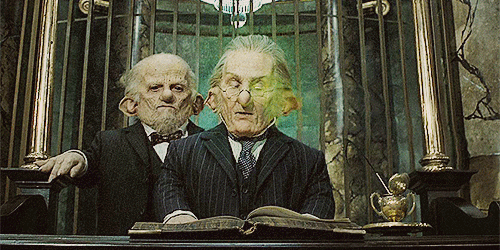 A book you read for school
I love this book, by the way. Somehow, the fact that it was being taught in class didn't take away the magic of it. I used to be always ahead of the class and reading the next chapters while they read the previous ones (IN class, I might add).
Crucio!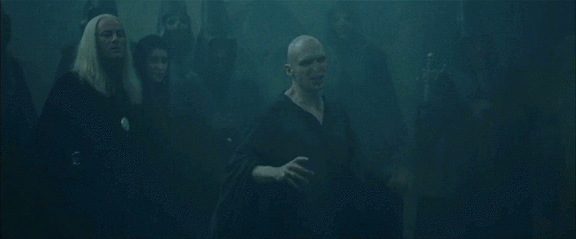 A book that was painful to read
Depends on the kinda pain you're referring to but I'd go with the happy one, the one you would gladly endure because it's so toxic and delicious. Yaaram by Sumaira Hameed.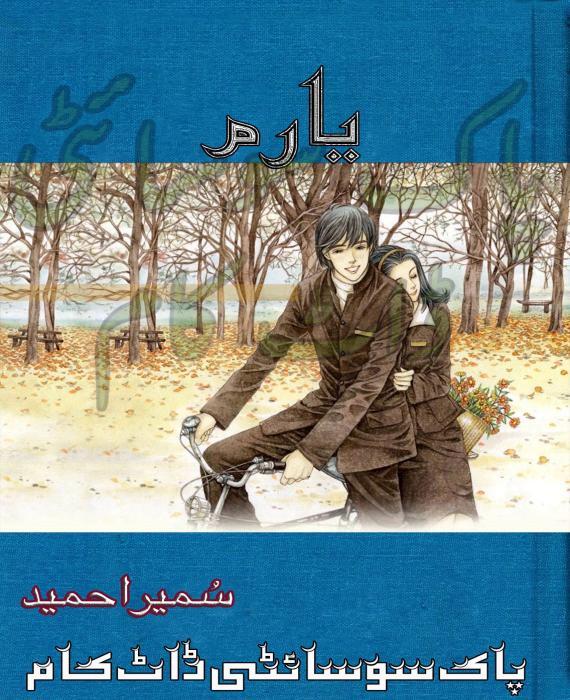 This is a made-up cover but I still love it because the version I was reading (the free, online, pdf one ;p) had this cover. I love this book to bits and it'll forever be close to my heart.
Avada Kedavra!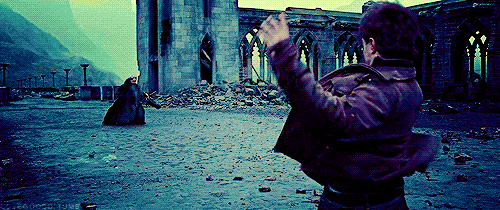 A killer book
It's open to interpretation so I'm going with "a book that you can literally kill someone with". Naml by Nemrah Ahmed. It's E-NORMOUS.
Or alternatively, A character death that destroyed you
Omar Jehangir from Amar Bail. *LOUD SNIFFLING*
Flagrate!
A book that you found interesting but would like to re-write
I'd go with edit. Or mostly edit and a bit of a re-write. The book being A Discovery of Witches by Deborah Harkness. MY LORD is that book a contradiction of emotions. The first half or so is fascinating and charming while the rest is utter fiasco. It's also INHUMANELY, pointlessly long, hence the editing.
Accio!
A book that you wish you had right now
Renegades by Marissa Meyer. I mean, COME ON ALREADY. I've been waiting pining for this book since the beginning of time.
Also, the cover reminds me of Tron: Uprising.
Confundus!
A book that you found confusing
Oh, that. *shudders* The Owl Service by Alan Garner. WTF was even the deal with that book. Behold the cover, and the face I made throughout the reading process.
Sectumsempra!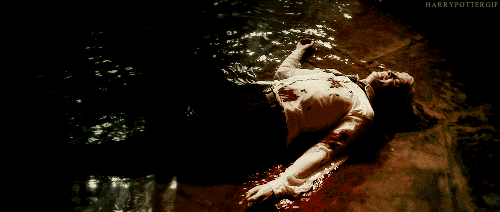 A dark, twisted book
Add "disturbing", "gag-tastic, "yuck-i-fying" and "horrible" to the list as well. Let The Right One In John Ajvide Lindqvist. Like, seriously, this book is disgusting. I loved it.
Cheering Charm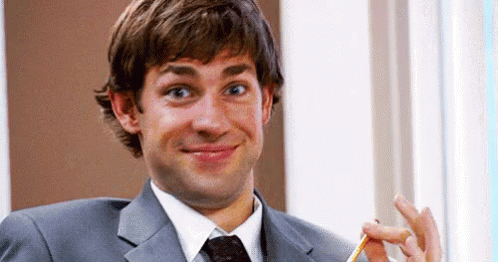 A book that gave you the warm fuzzies
The Princess and the Goblin by George MacDonald.
Aguamenti!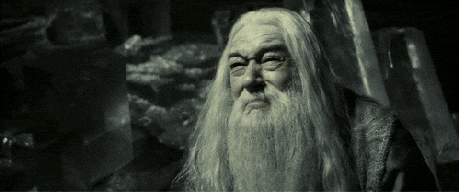 A book that made you ugly cry
I came perilously close to pure devastation and giving up on life in general. Yaaram by Sumaira Hameed again.
Lumos!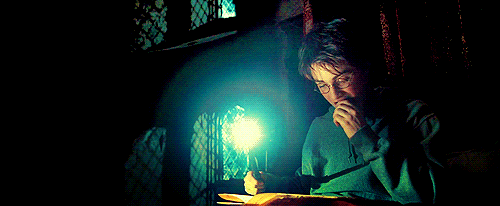 A book you intentionally spoiled yourself for
Er. Look, I was a kid back then, English isn't my first language and it was sub-par at best at that time, I had no way of buying the book(s) and the movies were coming out year after year. *gulps*
ALL HARRY POTTER BOOKS
Engorgio!
A book or series you wish never ended
Jee, I wonder.
Apart from the obvious choice, The Lunar Chronicles by Marissa Meyer. These books were SO GOOD, yo.
Wingardium Leviosa!
A book with an uplifting message or ending
Naml by Nemrah Ahmed. The book is all about fighting for justice and standing up for what's right, no matter what. It's about ants stopping their pretense of being weak. And guess what? The ants win.
Anapneo!
An author whose book always gets you out of a slump
I don't turn to any specific author when I'm in a slump. I always turn to my language. Reading something in Urdu always helps.
Jelly-Legs Jinx

A hero or heroine who makes you swoon
Let me unfold my infinite list of fictional crushes. *puts on glasses*
Cihan Sikander from Jannat Kay Pattay
Shahdil from Dil Ka Nagar
Faris Ghazi from Naml
Aaliyan from Yaaram
Omar Jehangir from Amar Bail
Asfandyaar Ali Khan from Yaqeen Ka Safar
Kaz Brekker from Six of Crows
Percy Jackson (all that sarcasm! *fans herself*)
Howl Pendragon from Howl's Moving Castle
Magnus Damora from Falling Kingdoms
… the list continues
Aresto Momentum!
A book that caused you to stop everything until you finished it
Amar Bail by Umera Ahmed. GOOD GOD, she knows her stuff.

Stupefy!
A book with a shocking twist or ending
A short story comes to mind. Leigh Bardugo is the queen of cliffhangers so you can expect a certain amount of OMGfication in her books. The Witch of Duva had me reeling.
Finite Incantatem!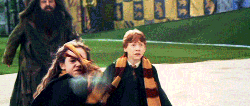 Best Conclusion to a series
The Lunar Chronicles and Six of Crows.