Woohoo. It's lil' 'ol me again. With a book tag. Rejoice.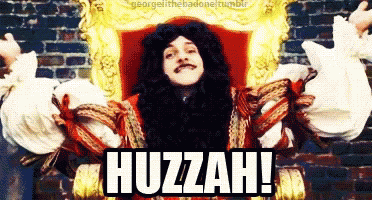 Beauty and the Beast? Who doesn't love Beauty and the Beast? I certainly do and have always done. So, dudes and dudesses, I present to you a B & B themed book tag! Disclaimer: I didn't create it.
Let two and a half hours of intense wracking-your-brain-to-think-of-answers begin!
P.S: Harry Potter is automatically excluded because that never gets anyone anywhere.
GASTON
a) A villain you can't help but love: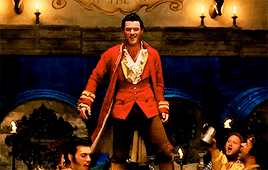 Two answers:
Levana from The Lunar Chronicles: I don't love her, rather, I love reading about her. Fairest was disturbingly addictive.
Hester Shaw from The Mortal Engines: She's more of an anti-hero. She constantly skirts the boundaries of good and evil but I love her.
b) A book everyone loves but you don't:
I can think of three right now, there may be more:
Heartless by Marissa Meyer
Wintersong by S. Jae Jones
Carry On by Rianbow Rowell
Seriously, I DO NOT understand the deal.
BELLE & ADAM
Your favorite One True Pairing (OTP):

LOL. There are so many and I've never been able to pick one I like the most. This answer is completely random: Sophie and Howl from Howl's Moving Castle.
BELLE
a) A character who is destined for greater things: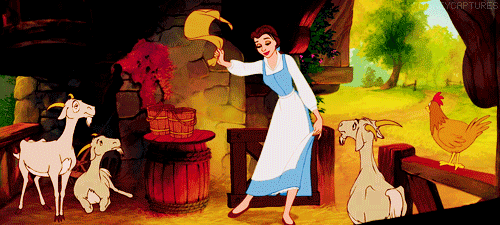 Joyeaux Charmand from the Hunter trilogy is the best candidate that comes to mind. She's sharp, level-headed, rational and just makes sense.
b) A book you bought for its beautiful cover that's just as beautiful on the inside, too:
A Darker Shade of Magic by Victoria Schwab. SWOON.
LEFOU
A loyal sidekick you can't help but love more than their counterpart:
It's more of a fifty one – forty nine: Jean Tannen from The Lies of Locke Lamora. There is zero question about him being lovable. He is freaking GOALS as a friend. I definitely love him a fraction more than Locke.
MRS. POTTS, CHIP,
LUMIERE, AND

COGSWORTH
A book that helped you through a difficult time or really taught you something:
No book has ever helped me in a difficult time because, praise be to the Lord above, I've never fallen upon one. The book that really taught me to have more confidence in myself and my choices was Jannat Kay Pattay by Nemrah Ahmed.
BE OUR GUEST
a) A book that made you hungry:
The earliest book I remember with the most delicious food descriptions was The Wrath and the Dawn by Renee Ahdieh. I don't like that book a lot.
b) A fictional character you'd love to have over for dinner:
Percy Jackson because of his delightful presence (I'd make sure everything is blue and we would both revel in sarcastic jokes) or Kaz Brekker from Six of Crows just to make him more uncomfortable than he usually is around people. He would be uneasy but I would totally love it. Tee Hee.
BEAUTY AND THE BEAST
Opposites attract: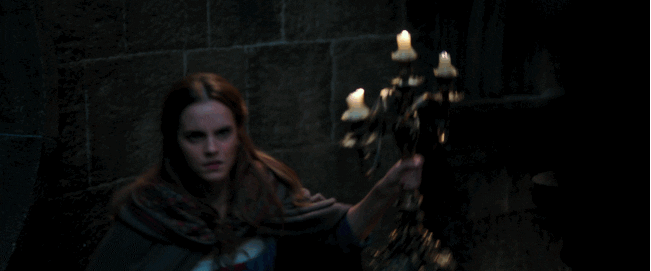 Imama Hashim and Salaar Sikandar from Peer-e-Kamil. Attract? Boy, did they ever.
SOMETHING THERE
a) A character who is more than they appear:
Okay, two answers, again.
IT from IT by Stephen King. See what I did there? Aren't I disgustingly clever?! That was a more literal interpretation of the question. So:
The model answer, the most fitting one would have been Snape but no Harry Potter. I'm going with Shrike from The Mortal Engines. *sob*
b) A book or series that you weren't into at first but picked up towards the end:
The Red Rising trilogy. Yeesh. It escalates.
KILL THE BEAST!
A book you picked up because of the hype:
Some of them are purely by intuition and my own choice and are underrated but most series I pick up are hyped. Falling Kingdoms by Morgan Rhodes is one of many.
EVERMORE
A book or moment that always makes you cry: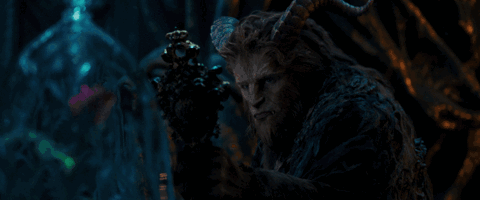 The 'always' suggests that I re-read. I don't re-read. But Yaaram by Sumaira Hameed was brutal for my mind and soul.
TALE AS OLD AS TIME
A popular theme, trope, or setting you will never get tired of reading:
Fantasy. Always. Keepin' it broad.
I mixed up two different Beauty and the Beast tags into one. Neither was created by me. Feel free to do this if you want to.
Cheers!