I was browsing around for book tags yesterday and saw this. End of story. It had to be done.
It was originally created by A Clockwork Reader. The link to her Youtube video doing this tag is right here.
Just as an aside, I LOVE Avatar. Both The Last Airbender and The Legend of Korra. I've re-watched both of them and this is something I rarely do. I watched Korra before the original series but I think I love The Last Airbender more. Good times, man.
The tag is divided into four sections like the four Elemental powers, each section has three questions. I'm going to avoid Harry Potter altogether because it's a default for my favorite anything and that would lead us nowhere.
WATER
1-

Sokka and Katara – The best sibling relationship:
Okay, so not a lot of people know about this series. I discovered it last year and read almost the entirety of it continuously. It's called Septimus Heap by Angie Sage and it is utterly delightful. There are eight Heap siblings and all of them are the very definition of adorable. Septimus, Jenna and Nico are closer to each other than the rest and I LOVE THEM.
2-

Yue – Favorite star-crossed lovers:
There weren't any star-crossed lovers in the books I read in 2017 but I remember one such couple from way back and it's definitely my favorite: Aleeza and Umar from Ammar Bail. RIP, heart.
3-

Blood Bending – A book with a disturbing/unsettling concept: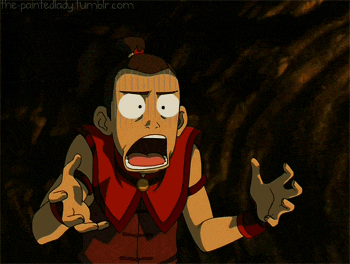 I'm SO glad that came up. IT by Stephen King which I'm 166 pages away from finishing is as unsettling as it gets. Seriously, YIKES. Two close contenders are Let the Right One In and Let the Old Dreams Die by John Ajvide Lindqvist who, incidentally is called the "Swedish Stephen King".
EARTH
4-

Toph – A character whose strength surprised you or the characters in the book:
The Losers Club from IT. All seven of them. Given the absolute terrifying shitstorm they were subjected to, even after knowing their individual weaknesses, it was surprising to see how resilient and brave all of them were. I'll maybe not count Stan Uris completely but as a kid he was courageous as well.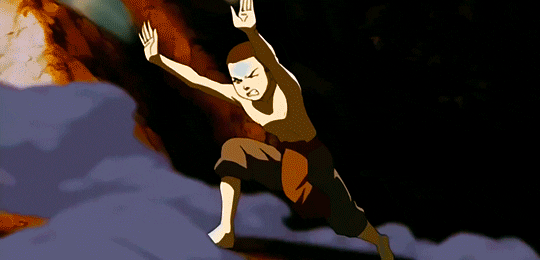 5- The Tales of Ba Sing Se: Best short story/poetry collection:
I'm going to go with Let The Old Dreams Die by John Ajvide Lindqvist. That's the only collection I read last year besides 13 Tales of Villainy which wasn't stellar material and A Language of Thorns  which I liked but wasn't too stoked by. Most of the stories in the book were so odd and unexpected, almost all of them were horrifying and that sense of dread the stories invoked as you read them was fun. Oh, and some of these stories were really long.
6- Kioshi Warriors: Best warrior character:
Hester Shaw from The Mortal Engines by Philip Reeve. Her significant other literally hides behind her all the time. She isn't my favorite, hell, I don't even remember if I have one. But in the recent books I've read her name springs to mind immediately so she is the best.
My second choice (male this time) is Jean Tannen from The Gentlemen Bastard series by Scott Lynch. 'Cause you only have to hold out until Jean gets there.
FIRE
7- Zuko: Best redemption arc or a redemption arc that should have happened:
Magnus Damora from The Falling Kingdoms series by Morgan Rhodes. I was rooting for him. He wasn't a villain but he did have to redeem himself which he did. And funnily enough, both Zuko and Magnus have scars on their faces.
8- Iroh: Wisest character:
That dude from Sleeping Giants who conducted all the interviews. I really, really liked him and since he did most of everything I guess he was pretty wise.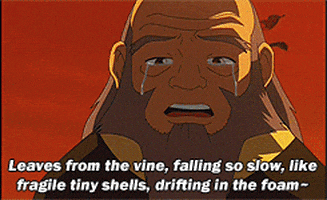 9- Azula: Best downfall:
I'll take that a bit differently. Instead of best character downfall, I'll go with "best downfall that happened in a book". It's broader that way. And my answer would be The Girl With All the Gifts and The Boy on the Bridge by M.R Carrey. The downfall in question is of the world since it's about zombie apocalypse, ya know. Kinda inevitable.
AIR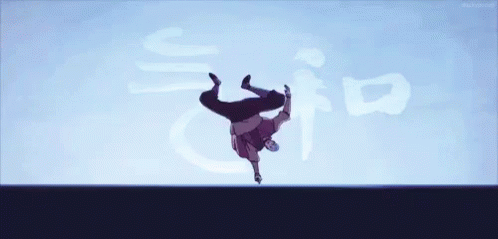 10-

Appa: Favorite fictional animal/pet:
TOOTHLESS! From the How To Train Your Dragon series by Cressida Cowell. When I say that I mean the film Toothless, the book one wasn't that cute or great, he was a total brat really but sometimes he was really funny and since he was sort of the basis for the film Toothless I guess it counts.
11- Aang: Purest cinnamon roll:
PERCY "SASS" JACKSON. Come on! That dude is pure and the world knows it.
12- Avatar State: A stubborn character/ a character that struggles with letting go:
Kaz Brekker from Six of Crows by Leigh Bardugo. I resented him a bit for this but it was essential to who he was. If he had let go he wouldn't have become the terror of Kerch's criminal gangs.
This has been literally the hardest tag I've done so far. None of the questions had immediate answers from me and I had to think and think and bend them a little bit. Bend them. Get it? EH?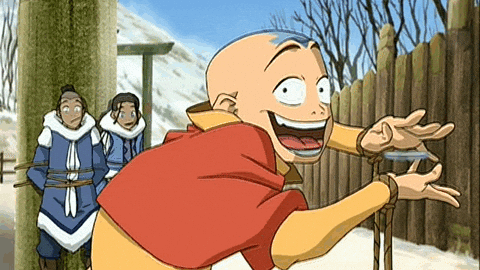 CHEERS!