Book boxes used to be such unattainable treasures. This is the fourth one I've gotten in the past two years. I don't get them frequently, I consider that frivolous even though I love them. I tend to be practical (mostly) about such things and whatever I get I use vigorously. All four boxes were by local businesses cause foreign shit is expensive.
The first two were by OwlPost, they, sadly, closed their operations some time ago. Second one was by Absolutely Booked and this recent fourth one is by Traveller's Tales. They can be found on Instagram by these same names.
So Traveller's Tales isn't that popular a business, I'd been following them for some time and when they announced their July theme "Wizards, Witches and Sorcery" I was like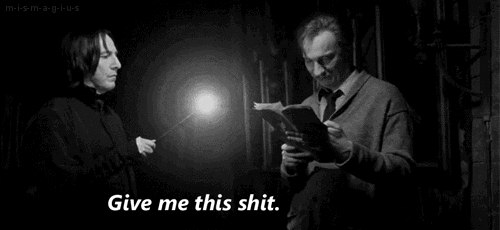 I ordered this in Ramazan and I got it on Tuesday. My nephews were here and I tried to unbox it with them. I can't upload the video but the long and short of it is that it did not go well. I was constantly on edge the whole time because those kids are unruly. They wouldn't shut up, thereby ruining the video saying stupid things or just straight up snatching at things which obviously I couldn't tolerate. Sigh.
But one way or another I did manage.
I strongly believe that they could do a much, much better job in terms of quality. I did not like the packaging and the print outs and the stickers. You could tell they were badly printed and sub-par quality, but in terms of staying true to the theme and quantity, they nailed it! There was SO much packed inside plus I felt the witchcraft rolling off of the box.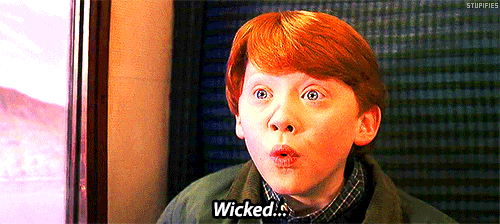 They gave me a small gift package that included a pair of feather earrings, a ring that was in a small helicopter (I didn't know it was bearing a ring until the business themselves asked me if I had opened it!) and a pink toy figure. Cute.
Then there were two pages: The Scroll of Deets. I LOVED that, I really did. It listed everything that was in the box so obviously I didn't read it first.
There were three things that weren't an 'official' part of the box. One was a welcome card of sorts? They actually asked for the subscriber's witch or wizard name while I was filling out the order form and I gave 'Seraphina Silver'. They got the spelling wrong, though. Tee Hee. I also didn't know that 'Marry Meet' was a witch greeting. They told me that after I posted this in my story.
One was this small card with a quote about witches. And the last was this glass sword.
The things in the box according to the scroll were:
1- Incense:
One of these is actually part of something else but I made a mistake in thinking that they were the same. The reason was that one of these (I don't remember) which wasn't in any separate packaging so I thought they forgot to pack it inside the Incense package.
2- Bath Salts:
Lavender, Coconut and Lots of Fire. Smells nice.
3- Pillow Cover:
FINALLY. SOME HARRY POTTER MERCH.
4 – Doctor Strange Candle:
It smells nice and there was this dope but fake green gem inside. I'm in love with this dope-but-fake gem.
5- Healing Oil:
It smells like medicine. Not the disgusting kind but still, a tiny bit pungent. I don't know what it's supposed to heal. The scroll says pain but what kind? Pain of love? Rejection? Stomach? Eh, who cares. I never intended to use this shit.
6 – 8) Books:
The box had three books insie:
Coraline by Neil Gaiman
Deewan-e-Jigar by Jigar Murad Abadi (a poetry book)
Chantress Alchemy by Amy Butler Greenfield
The second was an odd choice but still I appreciate the fact that they added an Urdu book inside. The third one made sense but I think it wasn't wise. For starters, this was the second book in the series and I hadn't even heard of it. They could have just as easily added the first instead as I'm sure it'd have fit the theme as well. Second, since they added three books I think it would have been much better if they had added this whole trilogy? Chantress, Chantress Alchemy and Chantress Fury. That said, I still liked this book.
9- Gandalf Bookmark:
Now I know what I'll use while reading The Return of the King 😀
10- Widow's Bauble:
This necklace/choker? thingy.
11- Witch's Secret Garden:
Basil leaves. Again, how do I know these are basil leaves…?
12- Sodalite Bracelet:
This is one of the two things that I didn't like at all. Meh.
---
---
13- Wizard's Energy Muse:
Cool but er, what do I do with it except take pictures of it?
---
---
14 + 17- Scratchin' Craves:
This had fake nails and Bellatrix Lestrange sticker sheet. That is my second least favorite thing. I would have liked it a lot had it been in better quality.
15- Smudge with Plate:
That's what the scroll says and it still doesn't make any sense. There's a plate with scorpions on it and there's a fake scorpion and there's a tiny container with stuff in it that I'm supposed to smudge and then what?
Help?
---
---
16- Wizard's Art Print:
I love this so much but again, would that it were in better quality!
18- The Book of Shadows:
A.K.A the COOLEST thing EVER!
They put so much effort into making it look old and archaic and dusty and I loved it. It's only a couple of pages thick but all are filled with dark and weird witchy stuff like this:
Oh and the scorpion actually came out of the same packet as this.
---
---
This was a satisfying experience. The three boxes I've had before were 5 times better in quality but they weren't quite as exciting or quite as full.
Apart from the Chantress book and the bookmark I haven't actually used any of the stuff yet but all in good time. Meanwhile, I can always keep taking pictures, eh?
Cheers!