Holla! Me again. This time I'll bedazzle you with the list of animated movies that have stolen pieces of my soul one by one. With my consent, of course.
As before, I'll list them in categories; the top ones and the honorable mentions.
ZE TOP 10+:
So these are the ones that I love and adore equally and I can't really choose between them, they're all so different and unique and awesome. I'll further divide these into two segments:
#1) Childhood Favorites:
Spirited Away:
This is an Anime, a Studio Ghibli film and best one. I saw this years and years ago and despite watching it just once, it stayed with me for a long, long time until I decided to rewatch it. I didn't know that I could love it more than I already did. It's spectacular and strange and filled with incredible weirdness. It's a classic.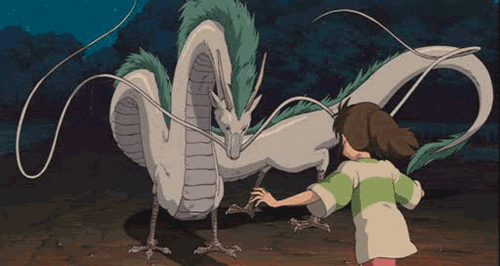 Sinbad The Legend of the Seven Seas:
Why in the world is this film so flipping underrated? WHY? WHAT IS WRONG WITH HUMANITY? I never really could understand it. From the music to the story, the visual, the plot, the humor and the characters, it is MAGNIFICENT. It has one of the best openings to a film ever. It made me happy then and it makes me happy now. Brad Pitt voices Sinbad and he might just be the most endearing animated male character you have ever seen. Seriously, people, watch this movie. You can thank me later.
The Emperor's New Groove:
The humor of this one is RAD. It's why I loved it so much when I first watched it. I was about 10 or 12 and I remember laughing throughout the duration. The protagonist, Emperor Kuzko is an ass, Pacha and his family are so stinking cute and Kronk and Yzma make you guffaw with their antics. It is pure, unadulterated fun.
The Corpse Bride:
It's creepy and nightmarish and garish and basically Tim Burton at his finest. Johnny Depp and Helena Bonham Carter voice the leads. It is as far removed from a cheery, happy film like Frozen as you can get and I have been smitten with it since FOREVER. The visuals are stunning, the songs are gloomy and it is unlike most, if not all, animated films which is a biiiiig plus in its favor.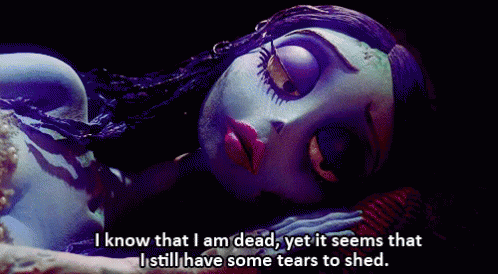 Mulan:
Yeah, nope. I don't think I need to elaborate why I love this. Any body else fight the urge to stomp their feet and yell HI-YAH! during I'll make a man out of you?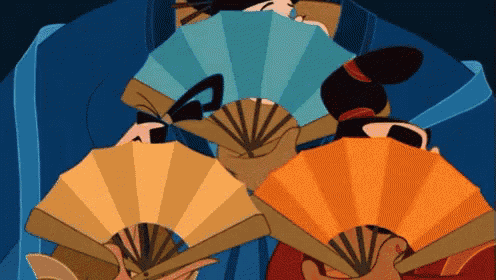 Beauty and the Beast:
For detail, please visit one of my earliest posts about why I love Beauty and the Beast and what I think about the live-action adaptation. Chop-chop!
https://inaholetherelivedme.wordpress.com/2017/05/24/animation-to-live-action-thoughts-on-beauty-and-the-beast/
The Road to El-dorado:
Again, it was the humor. Kids watch things for the fun of it not to understand the deeper meaning behind things and if the film is funny, it's destined to remain with them forever. Two best friends, con men actually, go on a hopeless quest to find the lost city of El-Dorado rumored to be made of gold. The music is wonderful and catchy and The Trail We Blaze by Elton John is one of my favorite songs.
Oh, and the blonde one? That's Kenneth Branagh.
#2) Recent Ones:
Howl's Moving Castle:
This one, though. AAAAAH. I watched this because I was bored and couldn't find anything else. Little did I know that it was going to blow my brains out. Studio Ghibli films are freaking GEMS and this is the best one. Tee Hee. I told you I could never choose. Fun fact, it is based on the book of the same name by Diana Wynne Jones and the two despite being NOTHING alike are amazeballs in their own special ways. The people who drool over fictional men take note, Howl will forever remain in your heart. He's sassy, arrogant and adorable. Read the book version too so you have a better idea.
Coraline:
Living daylights will be scared out of you. I promise you that. And you might just start hating buttons after watching it. *wink* It's bloody fantastic!! Based on the book by Neil Gaiman, Coraline is a genius piece of art and I dare say the film is better than the book.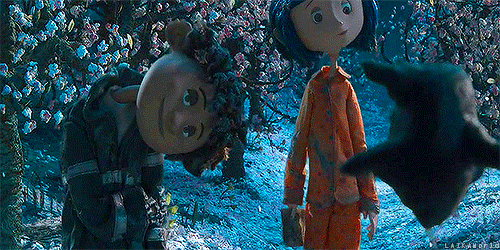 Anastasia:
This film was such a surprise. I had no idea it would be as delightful as it was. Once upon a December is an incredibly haunting and beautiful song and it's also one of my favorites. Anastasia and Demetri's dynamic was glorious and for a cartoon character, Demetri was disarmingly attractive. It's based on a historical figure, a Russian princess if I'm not mistaken.

Rise of the Guardians:
Ooooooh! I HEART THIS.
Reason # 1: Alexander Desplat's score.
Reason # 2: Jude Law's seductive voice. He plays Pitch Black, the boogeyman.
Reason # 3: Jack Frost. ASDFGHJKL.
Reason # 4: The Sandman. Adorable as HECK.
Reason # 5: Santa Clause, Jack Frost, Tooth Fairy, the Easter Bunny all together.
Big Hero 6:
I'll never get over Tadashi Hamada. You hear me? NEVER! And I'm most certainly NOT satisfied with my care. *sniff sniff* Everything in this movie is cute. Hiro, Baymax, Tadashi and Fred I loved above all. It's sublime, yo. And the cameo at the end by Stan Lee? GENIUS.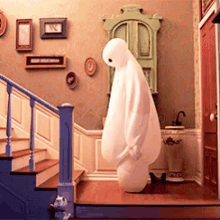 How To Train Your Dragon:
Toothless and Hiccup are MY BABIES. It does not get any cuter and awesomer and magnificenter and bloody fantastic-er than this. The first film was SO good, I was pretty much obsessed with it until the second one came out which did not help at all. Cressida Cowell's books are hilarious but they are very different from the movies. Hiccup is a cinnamon roll through and through but I'm glad for the movie version of Toothless. The book one is a Seadragonus Giganticus Maximus and it is a very unruly and tiny dragon.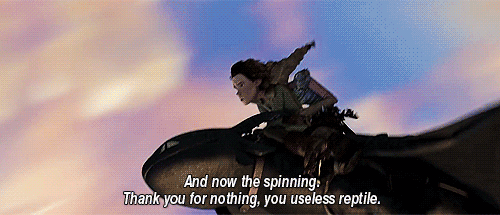 Brave:
Scottish accent – Check
Scottish pipe music – Check
Kilts – Check
Red Hair – Check
A Defiant Female Character – Check
Archery – Check
Your arguments, if there were any, are beyond invalid.
ZE HONORABLE MENTIONS:
These are the ones that hold a special place in my heart for various reasons but they are one or two levels lower than the ones mentioned above. I'll be dividing them into two parts as well.
Childhood Favorites:
In no particular order, mind you. We had some of these as CDs and we destroyed them by watching them over and over again.
Lilo and Stitch:
My brother and I have probably seen it about 53765825283529 times as kids. I've also played the game which is totally awesome.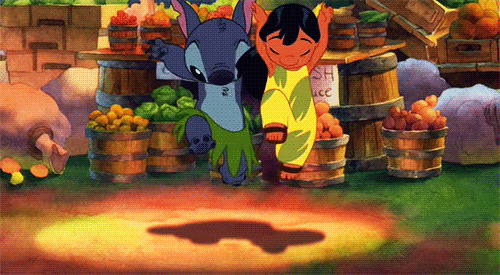 Hercules Zero To Hero:
It was in a CD and I remember this more than the first one because of that. The ones that we had we replayed them as soon as the movie ended. My elder sister used to get so riled up with us for doing that. The game version of Hercules is fabulous too. This was funny beyond doubt.
The Prince of Egypt:
Both films but I liked the Moses one the most perhaps. Deliver Us was a perfect song with beautiful lyrics, the part with his mother in particular was tearful.
Basil The Great Mouse Detective:
Also on CDs. I remember enjoying this but also being a little scared, the villain rat is positively horrendous. It's quite unlike anything I've ever seen. But then again, it's probably true for a lot of other films.
Ratatouille:
I don't like cooking but I think this is the kinda film that can make you want to cook. A rat that gets to fulfill his dream of being a chef by hiding under a human's chef hat and controlling his movements? What? It's intelligent and delicious and downright brilliant!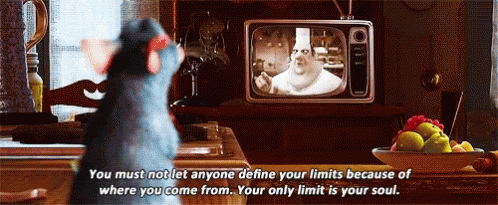 Shrek:
"Donkey, two words: SHUT. UP."
I had forgotten how much fun I always had while watching Shrek. The start where he's bathing in dirt and shit is my favorite, obviously. Truth time: I never liked the fact that Fiona turned into an ogre instead of Shrek turning into a human. That was mini-me's opinion, one that hasn't changed since.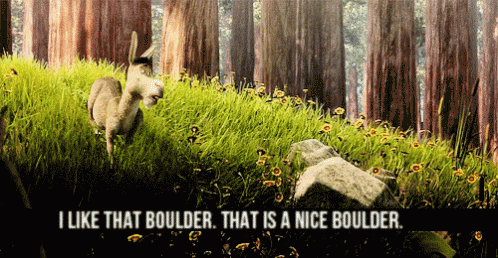 Brother Bear:
All three of us siblings loved this one! It was heart-melting. Again, mini-me didn't like the fact that Kenai was turned into a bear forever but oh well.
Treasure Planet:
Another underrated film. It's such a shame because this is spectacular from literally all aspects.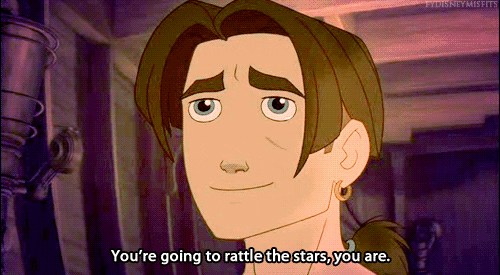 ACOTAR fans, you're welcome.
Aladdin and the King of Thieves:
Aladdin 2, not 1. The best part? Robin Williams' genie. There's a party here in Agrabah…
The Hunchback of Notre Dame:
I found this film to be dark and a little horrifying. It was hard to take it lightly because I couldn't decide whether to pity Quasimodo or be disgusted by him or love him. The film had a sombre atmosphere but it was undoubtedly a great one.

The Lion King 2: Simba's Pride:
Don't look at me! We watched and rewatched the ones we had on CDs and that's why we loved them more than the others. We weren't aware of that pesky little thing called the internet back then. But I do love the first one too. We are one is the sweetest song everrr!
The Incredibles:
I waited and waited and waited and am still waiting for a sequel. Seriously Pixar.
Recent Favorites:
Tangled:
Remember that movie that had THE most amazing songs and THE most handsome and charming rapscallion called Flynn Rider in it, the one that came before Frozen? Yup, that one. Guess what? I love it more.
Boxtrolls:
I found this to be funny and fun but when I showed it to my friend she absolutely hated it. I guess it's one of those movies. What you can't deny is that it is unusual and weird, for me, in a good way.
He's called Eggs. Isn't he just adorable?
Strange Magic:
This film was strange. Weird AF. Both visually and in terms of the story. I thought the songs were too over the top except for the last one between the Bog King and Marianne. I have seen this exactly one time. It didn't stick with me but it stuck with me. Get it? It's been described as a retelling of Beauty and the Beast where the Beast does not turn into a human. And herein lies the reason why it's strange and wonderful at the same time.
The Lego Movie:
Why is this one so cool? Why does Chris Pratt sound so cool? How does a cool being like Morgan Freeman even exist? Lego Batman and Lego Dumbledore are two things I didn't know I needed in my life. The level of coolness this movie has is off the charts.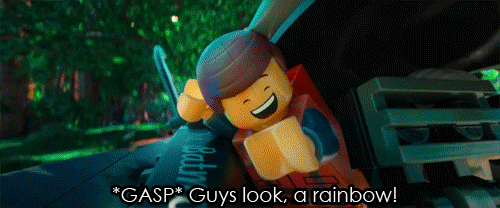 The Croods:
When both father and daughter squeeze Guy and break his bones, when Grug tells his kids stories that always end with "AND DIEEEED", when he attempts to be more intelligent than Guy, EMMA STONE!!!! I could go on. It's basically a treasure trove of priceless moments.
Whisper of the Heart:
Another Studio Ghibli gem. I fell in love with it so hard. It's a romantic film and it's sweet and lovely and charming. Anime is LIFE, man.
I know there are legit HUNDREDS of other more popular animated films out there. They aren't in this list either because I haven't seen them yet or despite being amazing, they didn't make much of an impression on me.
Comment your favorites down below and let me know what you think.
Cheers!