Okay, so "Shikaar-baaz" was considerably more intriguing and happening than the last one. There were a lot of surprises and sudden turns which are Nemrah Ahmed's specialty. This, like the rest, began with a vision Haalim a.k.a Taliya was having about her and Adam being chased by "hunters". The vision cuts to where the last episode ended, Taliya being recognized by Adam as Tungo Kamil's former maid.
I still don't have any clue where all of this is going and I can't even begin to imagine. The characters of this book are supposedly darker than all of her previous ones. But I'm not sure I understand the depth of Taliya's struggles, both her inner conflict about wanting to have a clean slate and the circumstances that lead her to become a con. Yes, she was used by her husband for money laundering, yes, she had a troubled childhood but it hardly screams dark and complex to me. I want more of an insight into her history because right now, none of this seems believable to me.
I've read characters with far more horrible pasts and when they battle their inner demons and go through the good vs bad dilemma inside their heads, it makes sense. Taliya's, so far, does not. The conversation she and Datin had on the stairs where Datin summarized their entire criminal career was straight up convenient. Taliya did this and then she did that and then she became an expert and then moved on to something else and mastered that. PFHT, no. I don't buy it.
Faateh Ramzal was also comparatively less insufferable. He gave straight answers, guys! And once, only once, he went into storytelling mode and it was admittedly very fitting in that situation. He's still arrogant with that thou-shalt-bow-before-my-high-and-mightiness attitude but like I said, it was tolerable and seemed true to his persona.
Unexpected Things that Had Me Like WOAH:
Taliya and Faateh. Eh? Er…but what about Adam the Pure and Clean?
Taliya got the bracelet. HA! I did not expect that to happen so fast.
Another clairvoyant? So there are more people like her. Interesting, VERY interesting, indeed. I hope this has something do with superhumans descended from aliens from another planet who want to take over Earth and WREAK DESTRUCTION AND DEA—
She got the bracelet but failed to get the painting. I seriously thought she was gonna expose Ashar.
Adam and his 'noble' quest to find the 'truth' about Taliya. There were so many backflips there.
Something about Taliya's birthmark. It had to do with hunters, I think? Dude, this is just begging for a super hero story line. PUH-lease let it be one.
Adam and Taliya and the mysterious treasure of Tasha. WHAT? (*whispers*: alien tech treasure, shhh…)
Even thought there are so many tracks diverging from the episode, I feel that this one moved the story forward and was quite eventful. I got apprehensive after reading the second one but this one was really good!
Quote of the episode:
My rating:

   4/5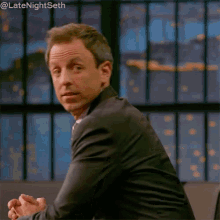 Please, do share your thoughts below!