Oh, yeah! I'm on a roll. Start one book tag, you'll start another and then it's a blog filled with tags and nothing else. Kidding, I don't intend to do that but I won't deny that these are literal life savers when you can't think of anything else to post.
As usual, I did not wait for anyone to tag me, nor am I ever going to. I've been on good-goody-Goodreads for a long time now and as such, I consider it my obvious right to do this tag.

For this particular tag, I'm going to annoy you with the screenshots of my Goodreads profile as answers to the tag questions. Let us begin!
DUN DUN DUN…
What was the last book you marked as 'Read'?
---
---
It was the end of a very entertaining trilogy and part of a series I've come to love with all my heart. Check Angie Sage out!
What are you 'Currently Reading'?
---
---
I have high hopes for this. I'm still figuring it out and so far it's been interesting.
What was the last book you marked as 'To Be Read'?
---
---
After Illuminae, I'll gladly read whatever she writes.
What book do you plan to read next?
Well, after I'm done with the Summoner trilogy by Taran Matharu, there are a couple of series I wish to start. I think I'll probably go for either Mistborn by Brandon Sanderson, A Discovery of Witches by Deborah Harkness or Flame in the Mist. One of those three. Haven't made up my mind yet, I have a trilogy to finish first.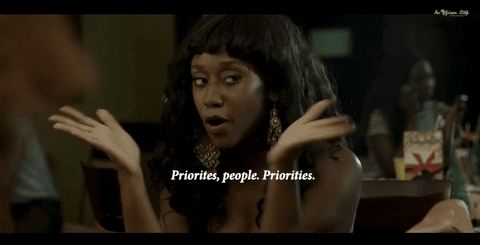 Do you use the star rating system?
Sweet relief, I finally get to talk about my rating system without sounding like a pompous imp (and here's my personal opinion on telling people your rating system in your profile on Goodreads. Like, why should anyone even care? Am I the president of the world?). Seriously, I don't like it when people talk about their rating systems and I avoid doing things to other people I don't like being done to me, but here I have to answer a question, SO…
My rating system is kind of a mix between the rating stars and the shelves I put the book in. Both of these things determine the level of enjoyment I got from the book. For instance, I have two shelves called what-the-garbage and I-dunno-why-I-bothered (stop laughing), these are both low level shelves for books that I hated but with a subtle difference. A one-star what-the-garbage book is infinitely worse than a one-star I-dunno-why-I-bothered book. Same principle with other high level shelves. And then of course, there are the books you put in the same shelf but with different ratings. So a 2-star what-the-garbage book would be equal to a one-star I-dunno-why-I-bothered book. To top it all of, I sometimes put book in multiple shelves and considering the fact that my shelves are based on specific feelings rather than general things, that might make it all the more confusing for anyone but me.
---
---
As to why I put books in particular shelves and with particular ratings: I have NO clear cut answer to that and there can't ever be one. It's something totally unique to everyone. I rate books depending on how I 'feel', which is as subjective as it gets.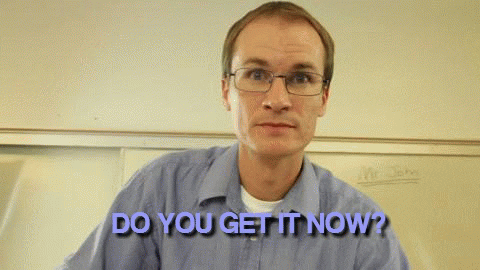 Are you doing a 2017 reading challenge?
---
---
I used to be paranoid about this in the beginning but now I've entered the chill mode.
Do you have a wishlist?
That's a funny question. Why, yes, I do. It looks something like this:
No, but seriously, the Goodreads tbr is one big wishlist, isn't it? I don't keep any other besides that.
---
---
It is but a drop of the ocean…
What book do you plan to buy next?
Assassin's Creed: Revelations
Immortal Heights (Falling Kingdoms # 6)
Who are your favorite authors?
Oooooooooh. SO MANY!
J.K Rowling, Marissa Meyer, Rick Riordan, Suzanne Collins, Victoria Schwab, Soman Chainani, Ryan Graudin, Jay Kristoff, Amie Kauffman, Leigh Bardugo, Diana Wynne Jones, Angie Sage, Nemrah Ahmed, Umera Ahmed, Farhat Ishtiaq, Sumaira Hameed, Morgan Rhodes, Altaf Fatima, Katherine Arden, Laini Taylor and many more.
What are your favorite quotes?
I honestly do not keep track of those like this. I read a book and if I like a passage or a line, well, I just do and that's it. I don't memorize them. Here's one I liked on Goodreads:
---
---
Deep, wouldn't you say?
How many shelves do you have on Goodreads?
16 total. Feast your eyes:
---
---
Mother-of-all-books-sweet-and-pure has all Harry Potter books. It is the highest and mightiest shelf of them all and is above the number 1. Basically, there can be no other book in that shelf. Period.
Have you joined any groups?
I have joined only two but I've been invited to a couple more, none of which I accepted. I am active a little on the Pakistani Readers group. Between reading, sewing, bookstagramming and blogging, can you even expect me to?
---
---
I hereby tag anyone and everyone who is reading this to do this, if you're the sort who waits to be tagged. Have fun and leave a comment!